Guide to Selecting an Intraoral Scanner for Clear Aligner Treatments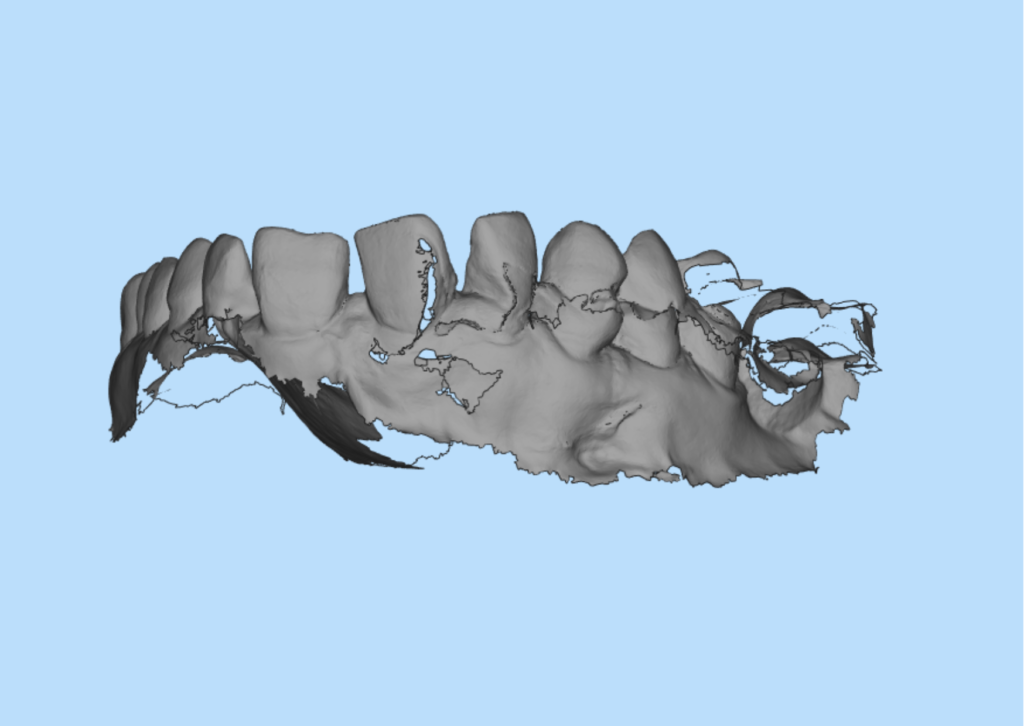 During the past week, we had the privilege of assisting two of our clients who were seeking guidance in their pursuit of purchasing an intraoral scanner. Untill, now they had been relied either on a rental intraoral scanner or had been sending their dental impressions or casts to a laboratory for scanning on a desktop-type scanner. They've now reached a point where they feel prepared to invest in their own scanners, confident in their ability to integrate it effectively within their practice. Seeking our expert opinion and suggestions, they've turned to us, considering that many of our clients have been utilizing various scanner brands for a considerable span of time. 
The landscape of available companies in the field has significantly evolved over the past two years. The market now boasts a myriad of options, including diverse plans and subscription models. The competition among intraoral scanner providers has grown immensely, resulting in a dynamic and competitive environment. As a white-label clear aligner manufacturer, we find ourselves in direct contact with numerous digitally scanned impressions. This personalized connection grants us invaluable insights into the strengths and weaknesses of the scanning equipment used for clear aligner treatments. 
What is an Intraoral Scanner?
An equipment resembling more like a bulky pen, available in both wired and wireless options, is utilized for digitally scanning your teeth. This device employs 3D imaging technology to capture digital images of your teeth in a comfortable manner, eliminating the discomfort often associated with the traditional tray impression process that can induce gagging. With the continuous advancement of technology, the scan is instantly visible on a computer screen, which provides guidance to ensure a successful scanning process. 
An accurate scan guarantees a perfect fit for various dental applications such as orthodontic aligners, crowns, bridges, implants, restorations, and even precise color-matching for patients. The time required for a single arch scan now varies between 30 seconds to 2 minutes, contingent upon the operator's experience and the specific scanner brand. This time comparison underscores the efficiency of the scanning process in contrast to the laborious steps of taking an impression, creating a cast, and subsequently sending it to a laboratory for scanning.
As any dental professional understands, reducing the time a patient spends in the chair invariably leads to heightened patient satisfaction and increased turnover.
Why Invest in an Intraoral Scanner?
Practitioners can demonstrate their utilization of the latest technology by showcasing to the patient a high-resolution dental scan. This allows them to identify and highlight areas affected by dental diseases. There is no more convincing method than providing patients with an immediate glimpse into their own oral health. When patients can instantly see the condition of their mouth, they are more inclined to proceed with a treatment plan.
How to Operate an Intraoral Scanner?
An intraoral scanner only requires some practice and a bit of getting used to. While there are numerous manufacturers, the fundamentals of learning to scan are largely similar. The primary distinction lies in the software of each scanner, which can be readily mastered. The sales representatives for intraoral scanners offer a comprehensive hands-on training session upon purchase. However, true confidence will only develop through consistent practice.
Why is There a Rush in the Demand for Intraoral Scanners?
The CAD/CAM technology has been seamlessly integrated into dentistry, enabling practitioners to expedite patient conversion, present their practice as futuristic, streamline workflows, and achieve a higher success ratio due to the exceptional accuracy offered by modern digital scanners. When patients are presented with a tangible representation of their oral reality, supported by scans taken right in front of them, the likelihood of them consenting to the recommended course of treatment increases significantly. These treatments could include procedures such as extractions, root canals, caps, crowns, bridges, veneers, implants, bruxism management, or malocclusion treatment. Certain companies incorporating AI into their software can even provide simulations of pre-treatment and post-treatment results. This digital advantage sets your practice apart from others.
How to Take a Digital Impression Successfully
1) Clean the scanner lens to remove any debris or moisture.
2) Before scanning, make sure to thoroughly dry the area using suction. Saliva bubbles can distort the scan.
3) Advice the patient to relax and corporate and remain steady, particularly during the buccal view scan, to ensure accuracy.
4) Monitor the scan in real-time to identify any missed areas or distortions. If any issues arise, proceed with a rescan.
5) Check for distortions in the tooth's anatomy that may be caused by unsteady hands.
6) Make sure to inspect the scan for imperfections before dismissing the patient to avoid the need for a second appointment.
As a white-label manufacturer of clear aligners, we occasionally receive scans in which the treatment is digitally planned, but they are incomplete, torn, distorted in essential dental anatomy areas necessary for crafting the perfect clear aligner. In such instances, we need to ask for a rescan to prevent fitment problems arising from an inaccurate scan. If the patient is unavailable or unwilling to come in for a rescan, it leads to the loss of a patient for the practice.
What if the Scanner Price Exceeds Your Budget?
Investing in an intraoral scanner entails a significant financial cost. There are several options available to alleviate this financial burden equipment owners opt to share the cost and usage time of the scanner among their practices. Alternatively, they can choose to rent it out to other practices for a fee, which aids in offsetting the scanner's cost. Additionally, certain companies provide the opportunity to purchase used or refurbished scanners through their official sales channels, complete with a warranty.
What to Ask Before Making a Purchase?
Always remain vigilant regarding the renewal subscription cost schemes. While the intraoral scanner hardware might incur a one-time cost, the accompanying software could involve a renewal period, necessitating a subscription purchase. Without access to the software, the scanner serves no purpose. Additionally, verify the duration of the software's validity.

Inquire about the necessity of purchasing any other hardware, such as a computer with specific configurations, to effectively operate the scanner.

Request information about any supplementary costs beyond the package price presented by the salesperson.

Examine the after-sales fees and the support policy provided.

Assess the warranty period and its coverage.

Evaluate the troubleshooting protocol and the response time in the event of a breakdown.

Certain companies offer buyback options, enabling you to upgrade your old equipment with new scanners.
Who Would We Recommend?
Several widely used intraoral scanners are available, including 3shape Trios, Medit, 3M True Definition, Aligntech iTero, Shining 3D, Straumann, Dentsply Sirona, and Carestream. Additionally, there are desktop scanners like Maestro 3D and Amann Girrbach. Quiteclear stands out as the sole dental clear aligner manufacturing lab in India that ships worldwide, exclusively dedicated to producing aligners. For us, the paramount factor in crafting flawless aligners lies in the quality of the digital. STL/.obj files we receive. These files must be of the highest quality and devoid of distortions to ensure a precise fit, guaranteeing the success of orthodontic treatments that employ teeth aligners for teeth straightening.
The ultimate decision to purchase and select a scanner hinges on various variables such as budget and intended usage, as mentioned earlier. Should you still find yourself uncertain, please don't hesitate to contact us for a more in-depth discussion.
For a comprehensive understanding of assembling the components required to establish your own clear aligner brand, let's engage in a conversation:
+91 990 997 3333 | connect@quiteclear.io | www.quiteclear.io