Quiteclear manufactures aligners for its clients in the choice of foil requested as well as provides packaging, branding, and shipping solutions till the last mile. Our manufacturing is the best in quality, performance, and fastest in-time delivery. Most importantly our services are QUITE (highly confidential) and our products are crystal CLEAR!
Our vision is to be a personal aligner factory for our clients. A service like ours will enable you to take more control over your business and inspire you to grow. The future of invisible aligners is massive and we are focused on bringing the finest technology and service at an affordable price.
We want to be of service to you so you can build your clear aligner brand by focusing your resources on growth and have a solid backbone for manufacturing, be it a few or a few thousand clear teeth aligners.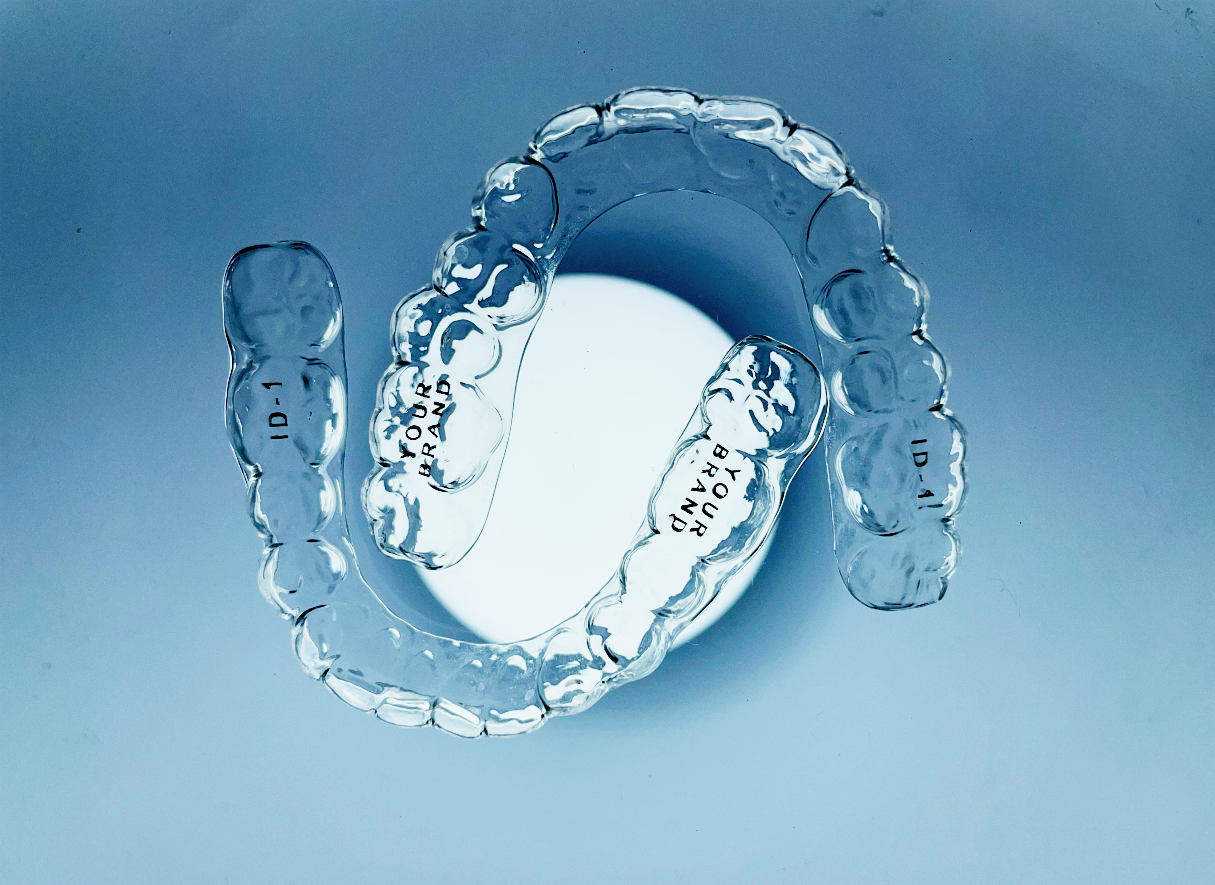 The Value Quiteclear Brings to You
QUITECLEAR
OTHERS
Quickest Turnaround
Dispatched within 24 to 48 business hours
Approx. 6-10 days lead time
Quality Protocol
1 aligner per sheet – For Uniform thickness
2 aligners per sheet – non-uniform thickness; Leading to failure in treatment outcome
Marked Aligners
Brand marked & number marked professionally
Maybe unavailable
Online Ordering
Quiteclear Dashboard for placing quick orders
Unorganized ordering via email, phone etc.
Real-Time Status
Order status available in real-time. From order placed to delivered.
Requires multiple follow-ups
Patient Management
Entire patient information such as address, treatment files, progress, orders etc. at one location
Maybe unavailable
Multiple Brands
Choose from

PET-G: Scheu® Duran+®(Germany), Erkodent® – Erkodur® & Erkolen® (Germany), Taglus® Premium (India),

TPU: Bart Medical® Ghost Aligner®(Italy), Taglus® PU Flex (India),

Multilayer: Bay Medical – Zendura™ FLX, AT, A (USA), Scheu® CA Pro (Germany), Erkodent®- Erkodur-al® (Germany)

and more. Authenticity guarantee

Generic option. Brand and performance unknown. Counterfeit or cheaper substitute materials may be used to reduce price of clear aligners
After-sale support
Excellent response rate
Responses can take anywhere from weeks to a month